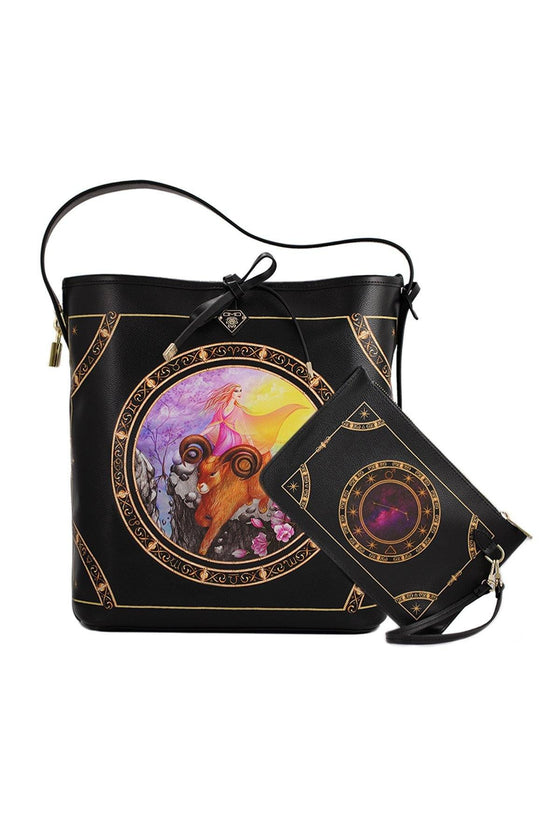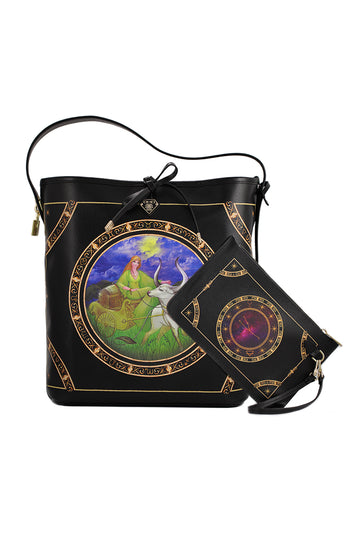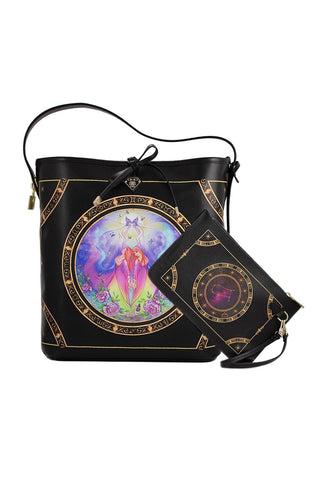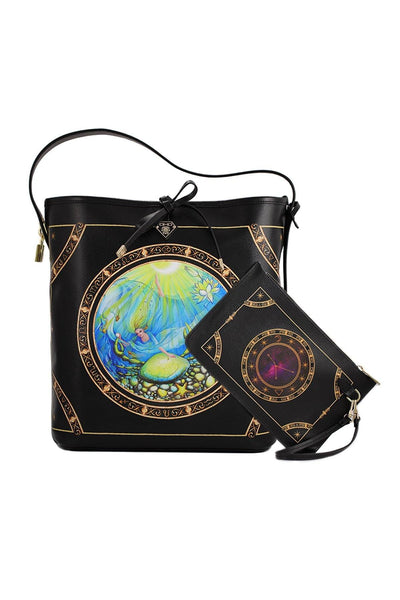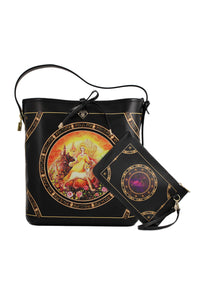 HOROSCOPE COLLECTION
With a focus on a new luxury Art To Wear concept and inspired by the mystical world of astrology, "Serendipity" collection combines timeless sophistication with cutting edge, hand drawn designs. Each original Art Print is masterly handcrafted as a tribute to the main quality of every horoscope star sign, making each handbag a unique personalised piece, an iconic fashion statement for a dashing all day glamour.
SHOP NOW
MAISON DMD
Created from a vision to carve an original accessories brand, Maison DMD's unique identity and custom made, hand drawn designs, reflect the highest standards of ingenuity and quality.
Maison DMD Art Prints handbags are transeasonal, signature pieces designed for the modern trend-setter woman.
RUNWAY
It is on the catwalk where trends are born and brand identity emerge in a fascinating story telling extravaganza. Enter a visionary world of mystery and art couture by exploring our latest collection of horoscope inspired handbags.
WATCH RUNWAY
ART TO WEAR CUSTOM CLOTHING
Have you ever wished to add a personal touch to your closet but never found something that reflects your charm? By combining our craftsmanship and creativity, Maison's DMD exclusive garments are brought to life only for you.
Stand out from the crowd with your very own Art To Wear signature piece.
LEARN MORE
Meet Maison DMD
A born entrepreneur with fashion in her blood, Diana M. Dragusin made her way to the top by laying a strong foundation for Maison DMD. She was drawn to shapes and forms early in her teens when she used to design and create her own look that featured unique combinations of colours and patterns.
Driven by her passion for style and bespoke pieces, Diana decided to leave behind a clear imprint in the art couture industry.
LEARN MORE